New and Improved! Check out the New Pictures!
---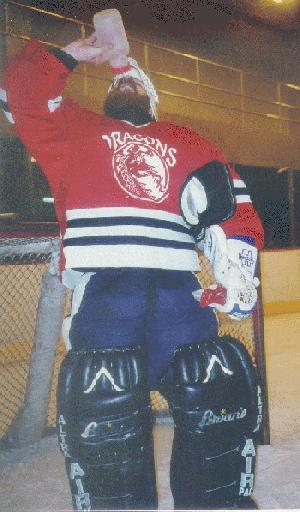 Here's a picture of me in goal for my NHL (Nittany Hockey League) team the Dragons. I play in the B league, and obviously I'm a Goalie.


---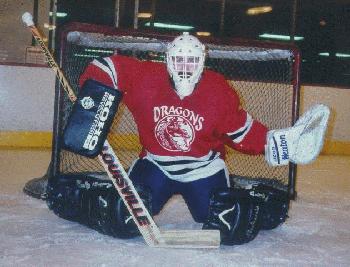 Here is something you'll not likely see if you play against me in a game. On my best day, I could never pull a butterfly in the middle of a game!
---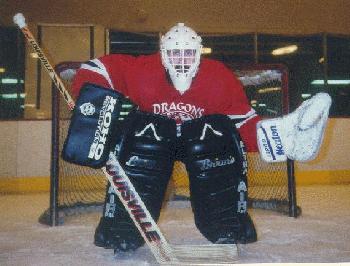 You'll be much more likely to see this in a real game. I'm big, and I'm slow, and I'll patiently wait for you to make your move. If you're good you'll be faster than me, and beat me; if you're not so good, well, its anybodys guess.

---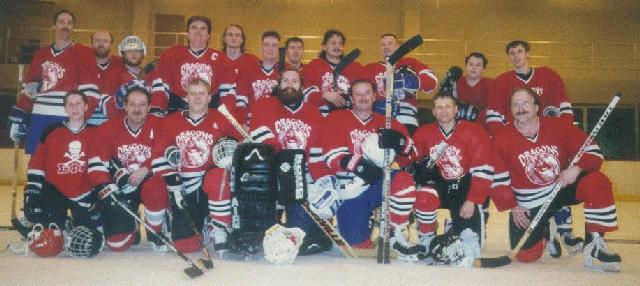 Here is last year's team photo of the Dragons, in all our glory. This was the first year for the new sweaters, so we felt a team picture was in order. "Dragons" narrowly lost out to "Draggins" for the team name.
---
And now for Roller Hockey, I give you the 1997 Moosejaw Meatlegs: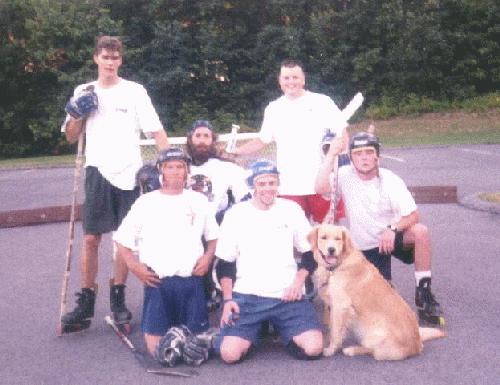 Moosejaw is currently ranked #1 in the State College YMCA Roller Hockey League, and the current team record is 59-0-0, which is a team and a league record.
---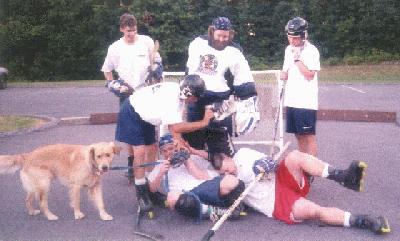 This was our first and slightly less organized attempt at a team photo. The only team member who managed to look at the camera at the correct time was Farley, the team dog.
---